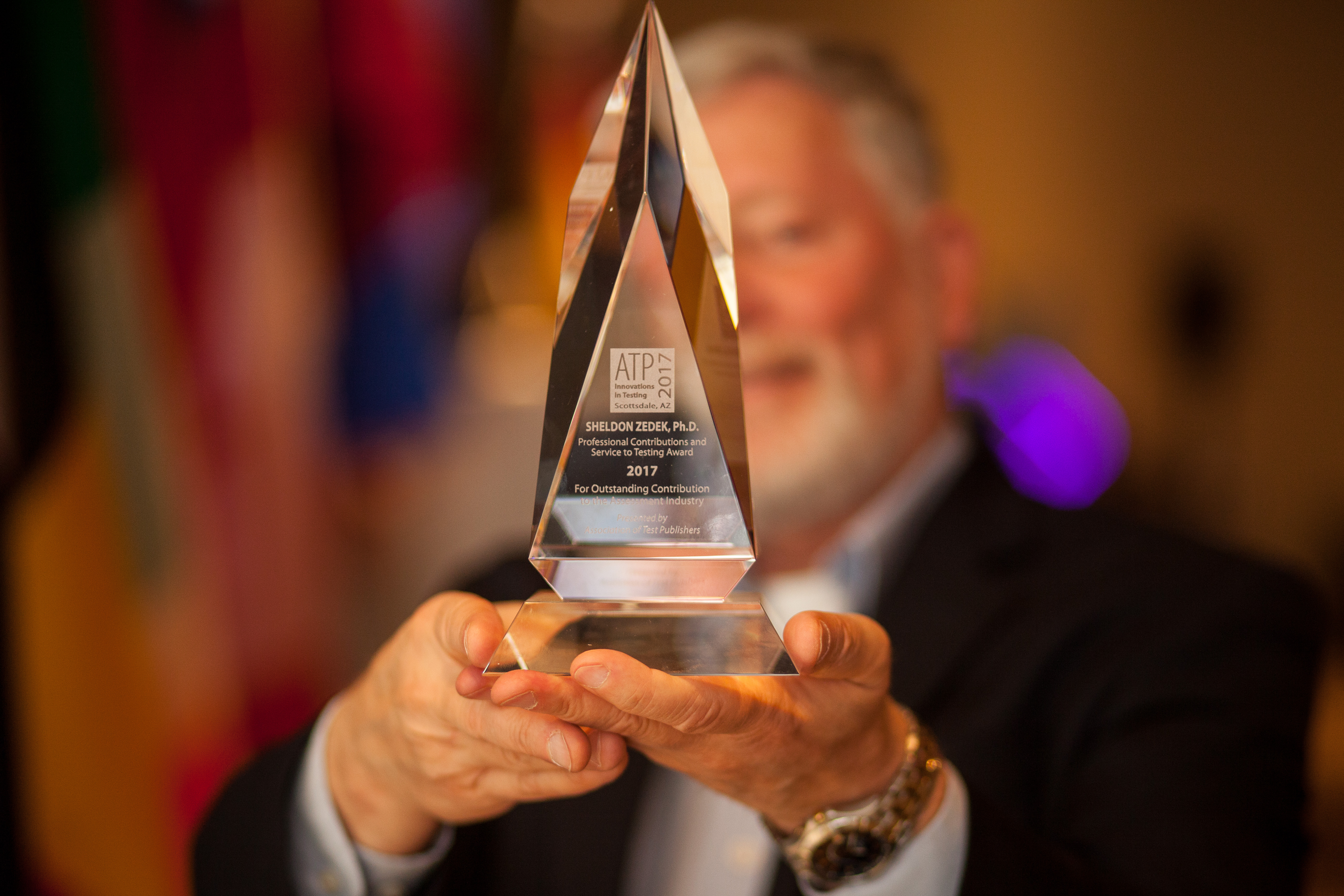 ATP 2020 Awards Nominations Open
Nominations for ATP's annual awards are open until Friday, August 2, 2019. You must be a Member of ATP to make a nomination, but the nominee does NOT have to be a member. To read about ATP's award program, visit the Wall of Honor. Then go to the link and make your nomination.
The 2019 Awards Committee is being Co-Chaired by Board Members Rob Pedigo of Rob Pedigo, LLC and Alina von Davier of ACT.  All nominations will be reviewed by a committee which is comprised of the Chairs of the ATP Practice Area Divisions and Regional Organizations. The committee then makes the final selection based on their collective reviews of the candidates.
Meet the 2019 Award Winners:
This year's Award winners included David Foster of Caveon who received the Award for Professional Contributions and Service to Testing; and Andre Allen of The Fifth Theory who received the Career Achievement Award.
An experimental psychologist and psychometrician, David Foster spent more than 35 years in the measurement industry. From 1990-1997, he directed the certification test development efforts at Novell. Following his tenure with Novell, he co-founded Galton Technologies to provide test development technology and services to certification programs.
In 2003 David co-founded the industry's first test security company, Caveon. Under David's guidance, Caveon has been dedicated to promoting validity and fairness in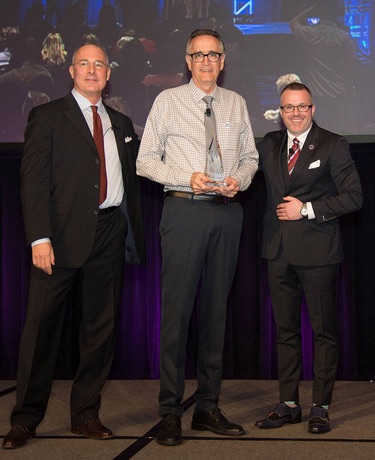 testing, and has created new security tools, analyses, and services to protect its clients' exams.
David has also served on numerous boards and committees in the measurement arena. He is a past Chair of the Association of Test Publishers (ATP), has served on the Personnel Certification Accreditation Committee and Board of Directors for the American National Standards Institute, and, for several years, participated as a member of guiding council for the International Test
Commission. He has also sat on technical advisory boards and committees for various testing programs and companies. David has authored numerous articles for industry publications and scientific journals, as well as a textbook on experimental design. He has contributed several chapters and articles on test security and has presented extensively at industry conferences, both nationally and internationally.
David holds a Ph.D. in Experimental Psychology from Brigham Young University. He completed a post-doctoral fellowship in Psychobiology at Florida State University and has served on the faculties of Brigham Young University, Weber State University, and Western Carolina University. His background in research and innovation inspires him to apply a scientific approach to the problems of testing while mingling a healthy skepticism of current best practices with a scientific approach to new solutions.
---
Andre Allen has over 23 years of continuous experience in the test publishing industry. Andre began his career  in 1989 with Reid Psychological Systems, an ATP founding Member Company. Over the past 23 years, Andre has been responsible for the conceptualization and development of large scale systems and technologies for the secure administration of scoring of assessments. While working for Reid during the late 80's and early 90's Andre pioneered many of the technologies that are the basis for many of the assessment delivery and scoring options for today, including the delivery and real-time scoring of assessments via IVR technology. In 1996, Andre helped Reid Systems to become one of the first organizations to administer pre-employment screening assessments via the internet. In 2002, Andre assisted NCS/Pearson Reid London House in the creation and delivery of the assessment technologies for the large-scale workforce mobilization effort with the Transportation Security Administration. Overall, Andre's track record is that of creating, secure, stable and scalable architectures for the timely delivery and accurate scoring of assessments. Until 2019 Andre worked for General Dynamics Information Technology (formerly Vangent, Inc.) where he had full oversight of the Human Capital Solutions business unit. In 2019 Andre became managing partner and founder of Fifth Theory LLC, an assessment and survey solutions company headquartered in Chicago. Andre holds a BS in Information Technology with a concentration in project management, and an MBA with a concentration in information technology management.
 Visit ATP's Wall of Honor to read descriptions of the two awards and see other past Award winners.
---