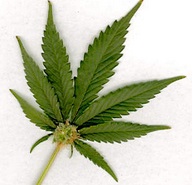 Marijuana Not As Legal As It Looks
Despite the decriminalization of marijuana in certain jurisdictions (Alaska, Colorado, District of Columbia, Washington and Oregon), which has been watched closely by ATP's Industrial/Organizational Division insofar as these laws could potentially be interpreted to impact hiring practices, ATP General Counsel, David Arnold of Wonderlic Inc., recently urged caution in jumping to any conclusions about the impact of these laws on assessments and employee evaluation practices.
Dr. Arnold cited a June 15th opinion of the Colorado Supreme Court (Coats vs. Dish Network, LLC.) which upheld an opinion that an employer lawfully discharged an employee for his prescribed medical use of marijuana during non-work hours. The employee argued that his medicinal use was protected due to such use being legal under Colorado law. However, the court pointed out that it is not so under federal law. In upholding the lower court's decision, and the discharge of the employee, the Supreme Court noted "employees who engage in an activity such as medical marijuana use that is permitted by state law, but unlawful under federal law, are not protected by the statute."
[ATP Members can download the court opinion under the Members Only Tab, scrolling down to Legal/Legislative Updates.]