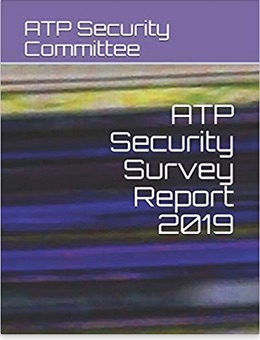 ATP Security Survey Report 2019 Released
The ATP Security Survey Report 2019, released in January, examines trends in security and marks the fifth Security Report published by the ATP Security Committee. Findings from this report can be used by testing organizations to benchmark their use of security practices, determine which activities may be outsource to test delivery providers or other consultants, and identify opportunities for improvement. Findings may also be used by ATP and other professional bodies to identify areas of potential research and future publications.
"With this fifth security survey report, the ATP continues to seek to improve upon its method for robust data collection and analysis about what the industry is doing to secure assessments, as well as to protect against and respond to breaches of secure test materials," wrote ATP CEO William G. Harris in the introduction of the biannual publication.
2018 Security Committee Chair Joe Brutsche of Pearson VUE, under whose oversight the report was written, added that "Showing the evolution of security practices over time also helps stakeholders to benchmark their own practices. This report is one aspect of the ATPSC's continued efforts to support ATP members and other testing organizations in becoming leaders in testing security."
The Survey Report is available in the ATP bookstore.   ATP Members can download a .pdf of this publication by logging into the website and, on their profile page, under Quick Links, click on Guidelines/Surveys.