The Year of the CEO....continued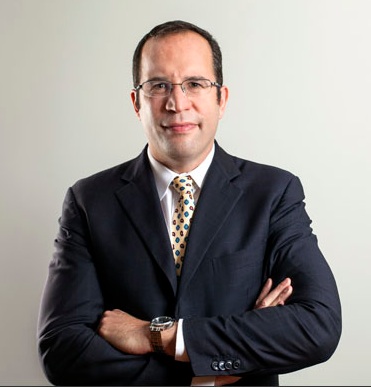 Last quarter the Test Publisher Newsletter talked to two new CEOs in the assessment industry in a special feature titled East Meets West. This quarter we asked the same questions to another CEO, David Coleman of the College Board.
--What changes/challenges do you foresee in your company's area of testing in a mobile society?
Technology will continue to change how assessments are administered and how students access their own information. For example, students who take Advanced Placement® Exams now are able to receive their scores online more quickly and efficiently than ever before, while ensuring their privacy remains paramount. We can also connect assessment results to instruction through technology in a more efficient way than ever before.
Technology also presents a challenge to students and educators. We have to confront the fact that the technology of interruption has far outpaced the technology of concentration. It is undeniable that students need to be agile and adaptable — but it is mastery of the essentials that provides the greatest ability to adapt and succeed. The ability to carefully read and understand a complex text, for example, remains one of the most powerful predictors of success in college and career.
-- What is the impact of the global economy on the business of testing, either in your company's particular niche or across the board in the industry you serve?
Globalization has opened up access to opportunity to more students than ever. From Mexico to Brazil to China, students are standing up and being counted through exams such as the PSAT/NMSQT® and the SAT. The PSAT/NMSQT in particular, which is taken by 33,000 students outside the U.S. each year, has become a vital early tool that allows students to access educational opportunities around the world. Similarly, more than 600 universities in more than 60 countries outside the U.S. consider AP® in their admission processes, and many of them offer college credit or other academic benefits for qualifying scores on AP Exams. It is exciting to see how our assessments empower international students to let their talents and abilities shine for institutions around the world to see.
-- How would you describe the "next-generation assessments" in your specific market area?
The next-generation assessments of the College Board are being developed in collaboration with our partners in higher education and K–12 with one primary goal in mind: to propel students into opportunity. While technological advancements may alter the means by which tests are given and assessments delivered in the future, the fundamental skills being assessed are timeless. As technology becomes ever more prominent in our lives, the ability to read carefully, write well, and analyze information and data with precision and discrimination becomes even more important.
Our redesigned SAT®, PSAT/NMSQT, and PSAT 8/9 will reflect these priorities. They will require students not just to choose answers, but to justify them. They will assess how well students can analyze source material, understand authors' claims, and identify and judge the relevance of supporting evidence. And they will focus on the areas of math most essential for success in college and career. We are pleased that the overwhelming majority of college admission officers support these changes.
-- What can ATP, as an industry-wide trade association, do to improve globally the business of assessments and testing?
Uncover potential in students earlier, and empower students to claim their future. Assessments should spur productive action — they should be a springboard that propels students into opportunity. For example, the College Board and its partners in higher education are now delivering free college application fee waivers to every income-eligible student who takes the SAT and is on-target for college. In doing so, we aim to challenge and empower students to claim their future.
-- What do you see as the top three trends in your market, and how will these trends change the global industry of assessments and testing?
One troubling trend the College Board is acting decisively to address is the proliferation of costly test-preparation materials and services. We are highly concerned about private test-prep companies and individuals who prey upon anxious students and parents, diminish the perception of test and assessment quality, and further the divide between students from varying economic backgrounds — all with minimal empirical evidence to support claims of their own effectiveness.
The College Board recognizes the value of high-quality, personalized SAT preparation that helps students practice and build the skills they will need for success both on the exam and in life — and we believe that every student deserves equal access to it. That is why we have partnered with Khan Academy to offer free, world-class test preparation with state-of-the-art learning tools for all. This represents a significant advance in both the quality and accessibility of test prep and is a vital step forward, not just in assessment, but for democracy and education at large.
Secondly, mobile technology, which has transformed so much of how we live and work, is also transforming assessments. Computers, handheld personal devices, and other tools are increasingly being positively exploited as a means to simplify and personalize test administration and the distribution of scores, college application and financial aid information, and much more. They also reduce costs for students and providers alike.
And finally, in an increasingly interconnected world, we see that more and more often, assessments are serving as a way for international students to raise their hands and show their talent. We can expect that trend to continue, and that is a positive development for students throughout the world.