"The Lone Star State" of Texas is Gearing up to Host Innovations in Testing 2018
Keynote Speakers to Focus on Brilliance, Technology and Creativity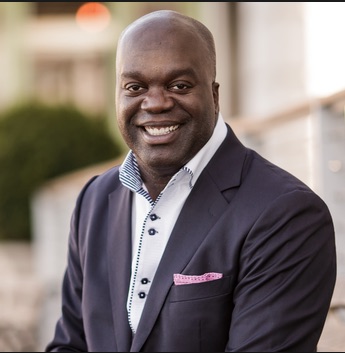 Simon Bailey, Speaker, Innovator - Educator - Writer will provide the opening keynote address at Innovations in Testing 2018 scheduled for February 18 -21, at the J.W. Marriott Hill Country in San Antonio, Texas. Simon's presentation is titled Shift Your Brilliance in which he will address the critical strategies that allow testing industry professionals to stay relevant in an economy that is questioning the value and validity of traditional methods. He will share core principles for acquiring a forward-looking mindset while teaching participants to cultivate the insight needed to define and drive the future of their industry. Finally, Simon will challenge attendees to commit to be fearless and disruptive before being disrupted.
On Tuesday, attendees will be treated to a keynote session by Deborah Quazzo, Managing Partner of GSV Acceleration. Deborah sees effective assessment as a "knowledge currency" and will challenge learning and assessment leaders to push harder to leverage technology to unlock learner potential.
And on Wednesday the closing keynote, titled Creativity is King, will be an interactive session lead by Second City! Whether you're Leading the

Conversation within our testing industry, looking to spark creativity among your team, hoping to use out-of-the-box methods to solve challenges within your role, or find ways to better manage change, improvisation skills are essential. In this interactive keynote session, you will be introduced to the foundational philosophies improvisors use to be more nimble and establish environments that foster creativity. This session is like no other you've ever attended, presented by The Second City, the world's premier improv comedy club, comedy theater and school of improvisation.
For more information link to the Innovations 2018 program page: http://innovationsintesting.org/program-overview.aspx