New Faces on the ATP Board of Directors
Walter Wang and Rachel Schoenig join 2016 Board
Former Board member Walter Wang of Collegepre was elected by the ATP Board of Directors to replace outgoing Treasurer Marten Roorda, and Rachel Schoenig of ACT was elected to serve as a Director.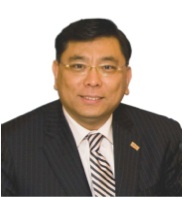 Walter Wang, Chairman of the Collegepre Group as well as former President and Co-founder of ATA, earned his master's degree in Computer Science from UCF in the US in 1991 and a bachelor degree of Computer Science from China Southwest Communications University in 1984. Walter, [Wang Lin as he is known in China] has over 10 years of experience in IT Education and Talents Assessments. Prior to his current position, Walter worked as a consultant providing professional IT consulting services to many Wall Street companies, including ITT, Citicorp and Smith Barney in US from 1991 to 1997. He also successfully created Beijing XieLi Company in 1987, a business venture specializing in development of multiple printers. Before that, Walter was a senior engineer at Information Center of Ministry of Railways from 1984 to 1987. In June 2010, Walter was awarded "Innovative entrepreneur of China" at the 10th China Forum for Entrepreneurship and Innovation.
In regard to his election as ATP Treasurer, Walter reflected, "I am honored and pleased to have been elected as Treasurer of the ATP. My relationship with ATP dates back to 2002, when the company I co-founded, ATA, became the first regular member from Asia. During Peg Jobst's tenure as chairperson I was asked to launch Asia ATP. I accepted the invitation and made available the human resources and expertise to launch Asia ATP. I am pleased by the opportunity to serve the Association and the Board."
Also elected for 2016 is Rachel Schoenig, J.D., Assistant Vice President, Head of Test Security for ACT, Inc. Rachel led
development of new data forensics, a redesign of ACT's test security framework, and an industry-leading program to deter impersonation testing. She also led the design of innovative industry applications for use on personal devices, including a highly rated facial recognition app and a test event interface prototype. Rachel delivered the keynote address at the 2015 National College Testing Association conference and is regularly invited to present at conferences. Her publications include a chapter in The Handbook on Test Security and the recently published ATP-NCTA Proctoring Best Practices. An active industry supporter, Rachel was 2016 ATP Program Committee Chair, leader of the Security and Privacy Committee for the new Workforce Skills Division, and past co-chair of the ATP Security Best Practices committee. Rachel is admitted to practice law in several state and federal jurisdictions. Before joining ACT, Rachel led the in-house legal department for Bandag, Incorporated, a publicly-traded company engaged in international franchising and manufacturing, where she provided advice concerning mergers and acquisitions, compliance, litigation, and intellectual property matters, and later served as a corporate officer of Bridgestone-Bandag, LLC. Rachel noted that she is "passionate about the testing industry and the impact we can have on individual lives and our communities."