ATP Celebrates 2017 Award Winners
Two more names were added to ATP's Wall of Honor at the 2017 Innovations in Testing Conference: Dr. Neil J. Dorans, recipient of the ATP Career Achievement Award and Dr. Sheldon Zedeck, recipient of the ATP Professional Contributions and Service to Testing Award.
ATP Awards Chair Doug Becker of HMH opened the awards ceremony, giving a background of the ATP Awards program which, since 2001, he noted has recognized individuals for "their scholarly work, their technical and theoretical contributions, and their service and dedication to our member organizations and the Association."
The 2017 ATP Award for Professional Contributions and Service to Testing was presented to Dr. Sheldon Zedeck, whose long and influential career, Doug noted in his introduction, "has spanned nearly 50 years, and includes important contributions to the assessment field in both academic and professional arenas."
After completing his doctoral work at Bowling Green University, Dr. Zedeck joined UC Berkeley's Psychology department, where he is now professor emeritus of psychology. He has also been a visiting professor around the world – at universities in Amsterdam, Beijing, Tel Aviv, Stockholm and Sydney. He has authored numerous books, chapters and articles on a wide range of assessment-related topics, such as measurement theory, organizational behavior, performance measurement, legal issues and fair employment. Dr. Zedeck's contributions and leadership include serving as president of the Society for Industrial and Organizational Psychology, as well as on numerous SIOP committees. He has served on the American Psychological Association's council of representatives, executive committees for the Academy of Management and the Society for Organizational Behavior, and ad hoc committees to revise industry touchstone documents like the Standards for Educational and Psychological Testing, and the Principles for the Validation and Use of Personnel Selection Procedures.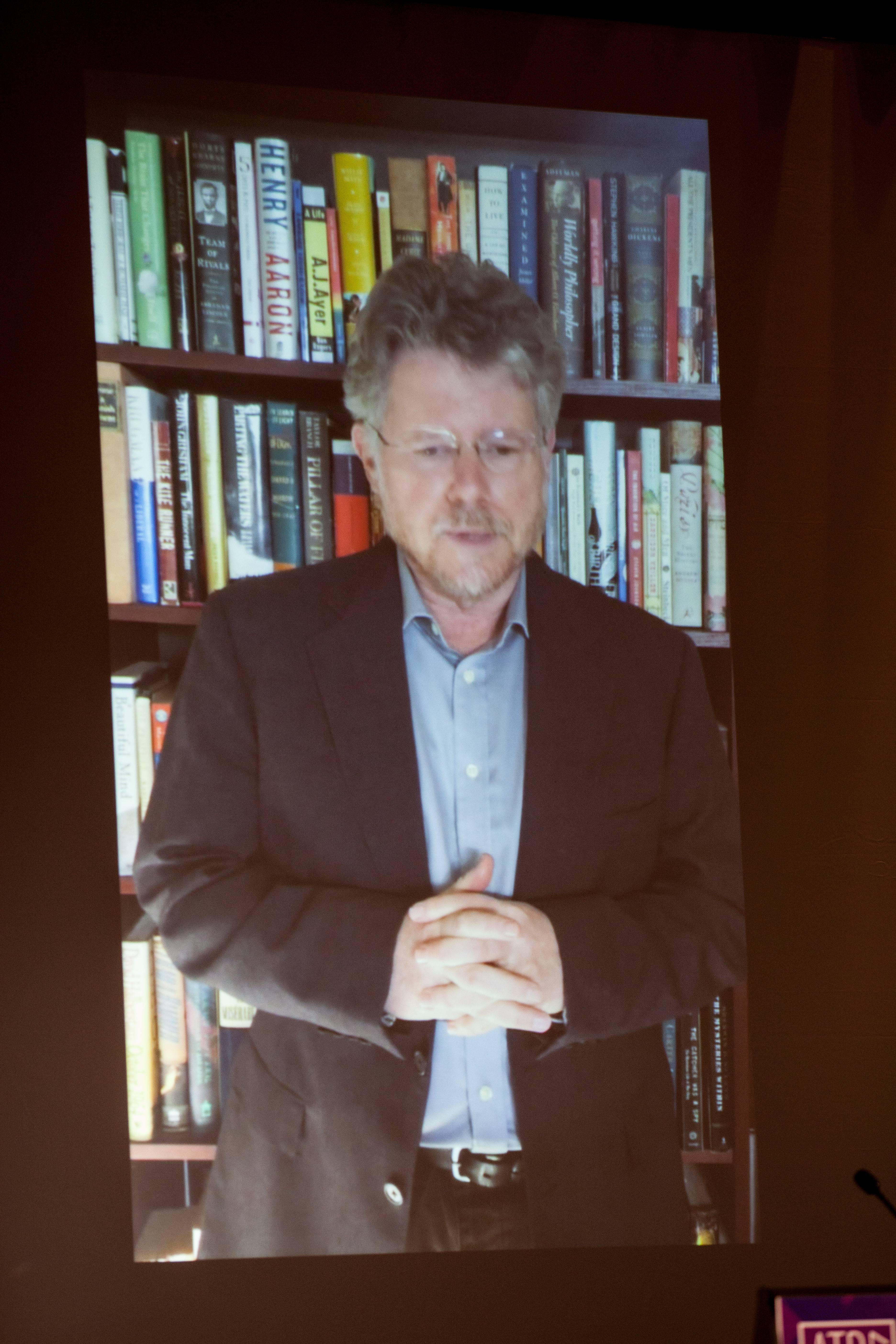 The 2017 ATP Career Achievement Award was given to Dr. Neil J. Dorans, Distinguished Presidential Appointee at ETS. Neil received his Ph.D. in quantitative psychology from the University of Illinois and over his roughly 40 year career, "Doug noted. "Neil has made major contributions to the field of psychometrics by developing specific new techniques and approaches to analysis, and also in terms of providing useful frameworks for concepts such as linking, the characteristics of useful score scales, and perspectives from the test taker's point of view."
Neil is the recipient of both the ETS Measurement Statistician Award and the NCME Career Contributions Award. "He continues to conduct important research that is grounded in real- world problems, and his efforts continue to help shape psychometric theory while providing tools that are readily usable by practitioners," Doug told audience members, who then viewed a brief video sent by Dr. Dorans, who could not accept the award in person.
[For more information on the ATP Awards Program and to make a nomination, visit the ATP Wall of Honor.]