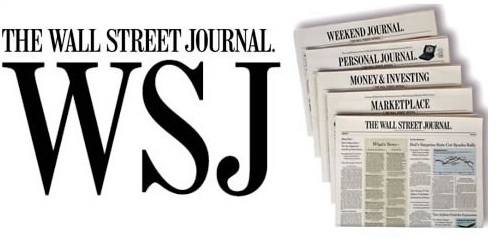 ATP Monitors News and
Legislation
As part of its ongoing protection of the assessment industry, ATP continues to monitor news reports and legislation that can have an impact on assessment.
This fall two publications published articles that contained inaccuracies in regard to workplace testing: The Wall Street Journal ["Are Workplace Personality Tests Fair?", Sept. 29, 2014) and Human Resources Executive Online ["Being a Better Consumer, Screens Under Scrutiny," Oct. 27, 2014]. ATP's General Counsel, Dr. David Arnold, of Wonderlic, Inc. and ATP's CEO Dr. William G. Harris teamed up to respond to these reports with Letters to the Editor. Both letters received favorable acknowledgments from the publications, while the letter to Human Resource Executive Online was also published.
"It's important to stay on top of inaccurate reporting, especially when it appears in a respected publication such as The Wall Street Journal...because if left unchecked, the story will spread -- and even more so among online publications such as Human Resource Executive," Arnold noted. Both letters to the editor can be read here: WSJ letter, HR Executive.
In the area of government, ATP continues to monitor legislative initiatives in all 50 U.S. states and the U.S. Congress. As Arnold pointed out, "we have found that, similar to publications, legislation that appears in one U.S. state that impacts assessment, whether positive or negative, will often spread to other states, as well as to the national and international levels. "
ATP members have access to all legislation being monitored by ATP through the Members Only area of the ATP website, and can be found by logging in and then clicking on the State Net Link under Legal/Legislative Updates.