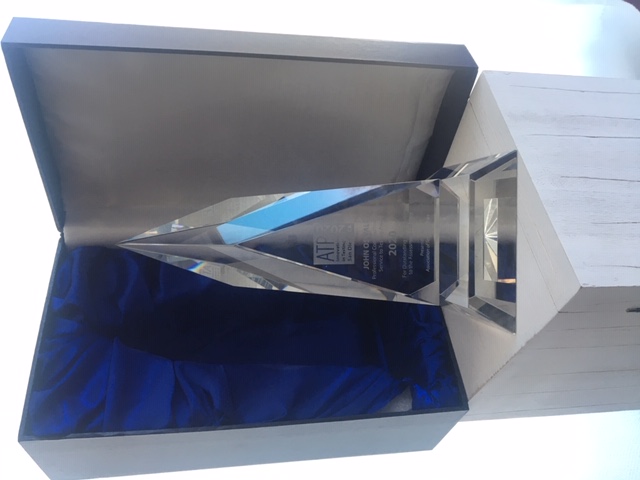 ATP Announces 2021 Award Winners
Award winners from 2020 and 2021 to hold panel session at Innovations Conference
ATP is pleased to announce it 2021 ATP Award winners: Kristen Huff, Ph.D., Vice President of Assessment and Research is this year's recipient of the ATP Career Achievement award; and Gary Behrens, Assistant Vice President, Fifth Theory LLC is this year's recipient of the ATP Award for Professional Contributions and Service to Testing. 
The Career Achievement Award honors individuals who have made sustained and positive contributions to the development, application and innovations in testing and measurement through research, publications, presentations, professional activities, technology, conceptualizations, or theoretical contributions over a career. Special attention is given to individuals whose contributions have had a broad impact on improving testing and measurement in areas of clinical, certification and licensing, education, or industrial applications. 
Kristen Huff received her Ed.D. in Measurement, Research and Evaluation Methods from the University of
Massachusetts Amherst, where she had the opportunity to work on several testing programs including the MCAS, AICPA, and Microsoft Certification Exams. Dr. Huff received her M.Ed. in Educational Research, Measurement, and Evaluation from the University of North Carolina at Greensboro. Her time there was supported by a grant from the National Board for Professional Teaching Standards, where she assisted in the standard setting pilots for that program and supported the inaugural NBPTS TAC. Dr. Huff's passion for educational measurement was sparked during her years educating students in the deaf and hard-of-hearing community prior to her graduate studies. Throughout the pandemic, Dr. Huff has been leading efforts to analyze data from millions of students in the US and found silver linings of success in her research. She is currently working diligently to bring post-COVID closure assessment data to the table in support of serving all students equally.
"For the last 20 years, the ATP has given this distinguished award to scholars and professional leaders for their outstanding work in the field of testing and assessment," said Jerry Gorham, Chair of the 2021 ATP Awards Committee. "Selecting Kristen for the 2021 Career Achievement Award and having her join this illustrious group of past recipients was an easy decision—she is an accomplished researcher and leader and truly a great representative of our industry."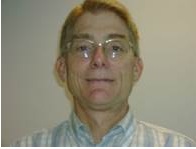 The ATP Award for Professional Contributions and Service to Testing honors individuals who have made a positive impact on the industry of testing through professional contributions and service. Applied and professional contributions may include sustained leadership in the testing industry and professional contributions through presentations and service that have improved testing.  They may also include contributions that have improved the applications of testing, influenced professional standards and practices, and increased public understanding of testing, advocacy, or other relevant contributions to the industry and profession. 
Gary Behrens, MBA, MS,  has provided exceptional service to the Association of Test Publishers in the area of privacy. He has persistently, over a period of several years, provided service and leadership to the ATP in this area, and has played an important role in making the ATP a leader in the p field of Privacy. In 2018 Behrens lead the ATP Security Committee Task Force in producing ATP's Compliance Guide to the EU General Data Protection Regulation. Moreover, since 2019, Behrens has served as Co-Chair of the ATP International Privacy Subcommittee, which publishes the Privacy in Practice Bulletin series. In 2020 Behrens served as Chief Editor of ATP's newest publication, Privacy Guidance When Using Video in the Testing Industry. Behrens has presented many sessions at conferences in the area of Privacy, most recently moderating a panel for the 2020 ATP Security Summit.
2021 ATP Chair, John Kleeman, noted, "Gary is an expert at privacy, strong at writing and editing documents and deeply knowledgeable about assessment. And he has managed to make the privacy initiative an effort which has produced sustained value for the community over a number of years. Although other people have played important roles in making ATP's work in Privacy happen, Gary has been a key leader in our privacy efforts and has put in a large amount of personal time and enthusiasm, including many weekends spent writing and editing documents, to make ATP a leader in privacy."
[ATP's 2021 Award winners will join in a panel discussion with ATP's 2020 Award winners (Alina von Davier and John Oswald) at the upcoming Virtual Innovations in Testing Conference scheduled for April 27 - 29, 2021.]