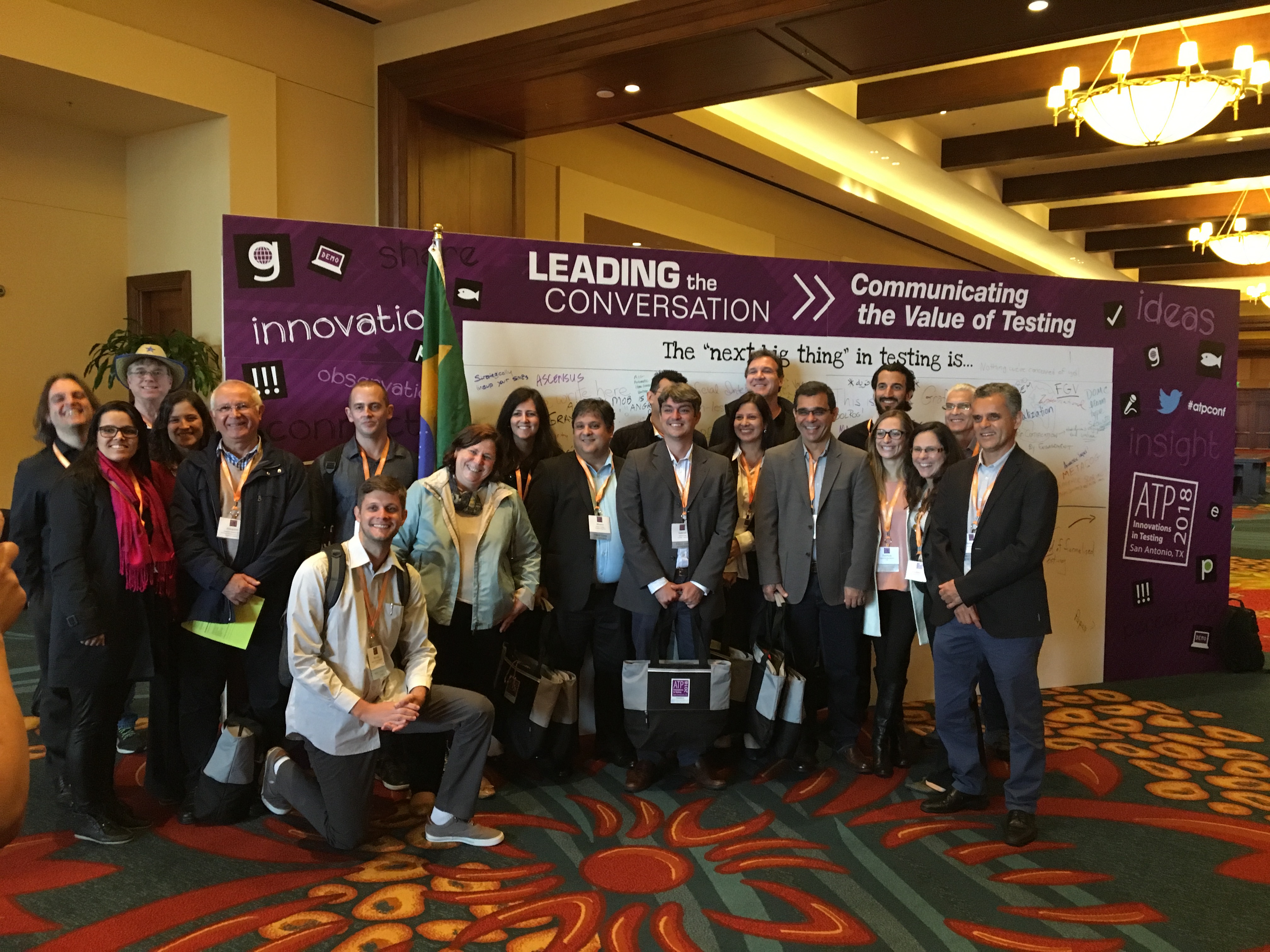 Thirty Nine Countries Represented at
Innovations in Testing 2018
Delegates from 39 global nations -- including a delegation from Brazil pictured left -- convened at the 19th annual Innovations in Testing Conference held February 18 - 21 in San Antonio, Texas.
"Seeing so many different cultures come together for this conference is a tremendous testament to ATP's mission toward globalization," remarked ATP CEO William G. Harris, Ph.D. "Globalization was a goal that the ATP Board put on its strategic planning agenda a few years ago and are really starting to see the benefits of that new emphasis.  ATP has always been a cross pollinating organization when it came to practice areas withing testing and assessment --but now it is gaining a reputation for being a place where cultures contribute to the conversation across the political boundaries of nations and regions."
This year's Conference Chair, Rachel Schoenig of Cornerstone Strategies, noted that the 2018 Innovations in Testing conference featured a number of new session types, which included a Fireside Chat with this year's ATP Award winners, Pat Ward of Internet Testing Systems, winner of the ATP Career Achievement Award and Consultant Jim Sharf, winner of the ATP Professional Contributions to Testing Award.  Other new features included Innovation debates, an Unconference session, special Member-Only events, two post-conference workshops and may additional volunteer opportunities. "Our volunteers continue to be the lifeblood of both the conference as well as ATP," Schoenig noted. 
Keynoters Educate and Inspire
Keynotes for the conference included Innovator and Author, Simon Bailey who inspired delegates with his opening keynote address "Shift Your Brilliance."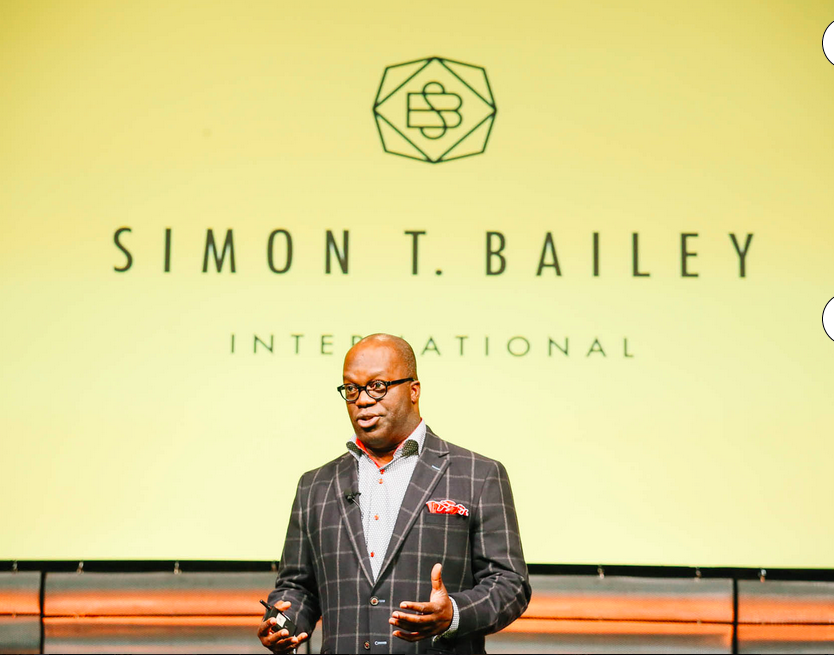 Bailey urged professionals in the testing industry to embrace "disruptive" technologies and not to shy away from new trends even when they appear to contradict previously held traditional methods. "Yesterday's skill set will not necessarily carry over into tomorrow's workplace needs," Bailey noted, and the testing and assessment industry will need to adapt to that change.  Tuesday's Keynoter, Deborah Quazzo, Managing Partner, GSV Acceleration spoke about the business opportunities that are being created, particularly in the Educational Technologies sector. She urged delegates not to ignore this niche area of investment, and to keep a sharp eye on evolving technologies and the financial opportunities inherent within them. 
The closing keynote was a  fast-paced, creative workshop delivered by a troupe from Second City who engaged the audience in a series of improv exercises aimed at sharpening team communications.
  Looking forward to 2019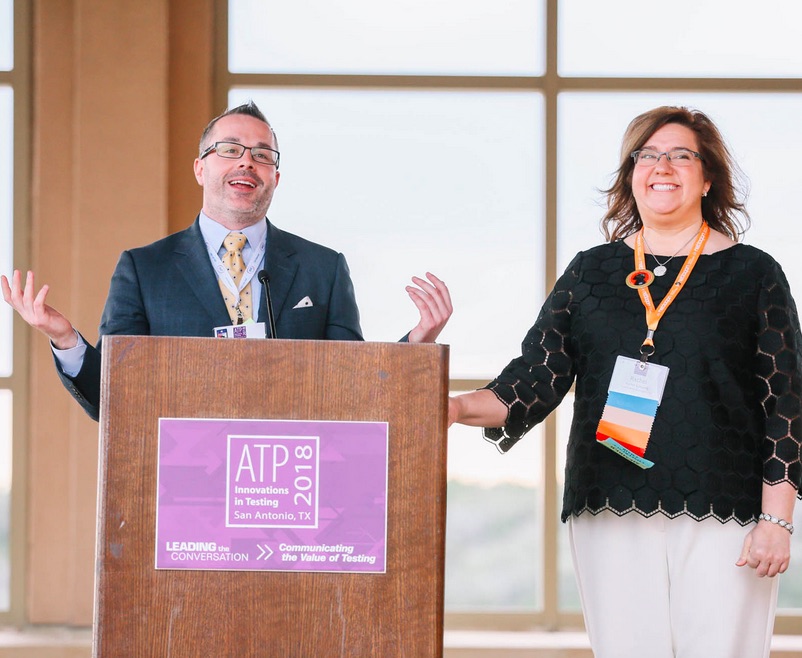 Looking forward to next year, 2019 ATP Conference Chair Rory McCorkle of PSI announced at the closing session that ATP's 20th annual Innovations in Testing Conference is scheduled for March 17 - 20, 2019 at the Hyatt Regency Orlando.
Check out photos of 2018 Innovations in Testing here!