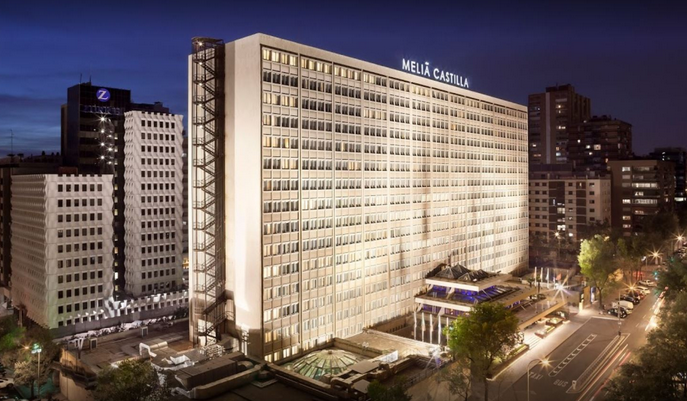 Plans for E-ATP 2019 Underway
 [*ATP Members can visit the Member Benefits and Discounts page to receive the member code for registering]

The Europe-ATP Steering Committee is hard at work planning the 2019 Conference, scheduled for 25-27 September, in Madrid. This year's Conference  theme is: "Transforming Assessments: Challenge. Collaborate. Inspire."
 "The assessment community - like much of society in general - is constantly in a state of flux. Europe, particularly, represents a community that, despite being diverse in approach, culture, and language, is overcoming barriers to collaborate on achieving the common goal of transforming assessment for the better. That's what this conference is all about," according to  2019 E-ATP Chair Belinda Brunner of Inteleos.
The 2019 E-ATP program will consist of a diverse choice of breakout sessions, product demonstrations, ignite sessions, and Peas in a Pod discussions. New this year will be transforming assessment debates and snapshot sessions.
 Topics that will be covered include: Privacy and protection of personal data, Test Security and Integrity; Emerging Technologies: Gamification, Blockchain, Biometrics, and Wearables; Artificial Intelligence (AI), Machine Learning, and Cognitive Computing; Badging, and the digitization of credentials; Adaptive and the personalization of assessment; Inclusivity in assessment; Best practice and industry standards; Authentic Assessment; The business of Certifications, Qualifications and Accreditation; Internationalization of assessment programs.
This year's conference venue is the Meliá Castilla Hotel which is considered one of the most emblematic, luxury hotels in Madrid, with a blend of both classic and contemporary styles.  For conference attendees interested in museums, Madrid has more than 70 museums. Amongst them is the famed Prado Museum, which is the home to works such as The Maids of Honour and The Third of May 1808 by Goya , and other museums such as the Reina Sofia and the Thyssen-Bornemisza, In addition to museums, Madrid has many others places of interest such as The Royal Palace, Gran Via- Plaza España, Plaza Mayor, and the Faunia Nature Park.