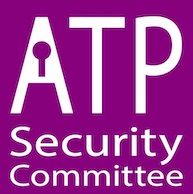 E-ATP Prepares to Launch First-time Global Summit on Privacy and Security

The Association of Test Publishers' European Region, E-ATP, is pleased to announce a half day Global Summit on Privacy and Security on 30th September 2020 in London. 
As part of the ATP's effort to lead the conversation in test privacy and security, the Global Summit on Privacy and Security will focus on the key security and privacy issues facing the assessment industry in Europe and globally. With changing technology giving rise to new threats to test security and with the rise of data breaches, security is a key priority for all those involved in assessment. Meanwhile new laws and regulations in Europe, the US and elsewhere give test takers privacy rights and testing organizations data protection obligations, which need to be balanced carefully against security.  This summit will bring together world leading experts to learn how to address test security and privacy in testing in the 2020s.
The half-day Summit will be held at the Radisson Heathrow (minutes from Heathrow Airport) just before the well-established 3-day European Association of Test Publishers (E-ATP) Conference being held at the same location. Speakers will be leading authorities on privacy and security and the summit will also give an opportunity to network with industry leaders and other experts. The summit will be a great opportunity to learn and network on test security and data privacy. Summit delegates will also have opportunity to stay to attend the full E-ATP conference which provides a continued forum for learning and networking on broader issues related to testing, measurement and assessment. [For further information, please contact [email protected]]