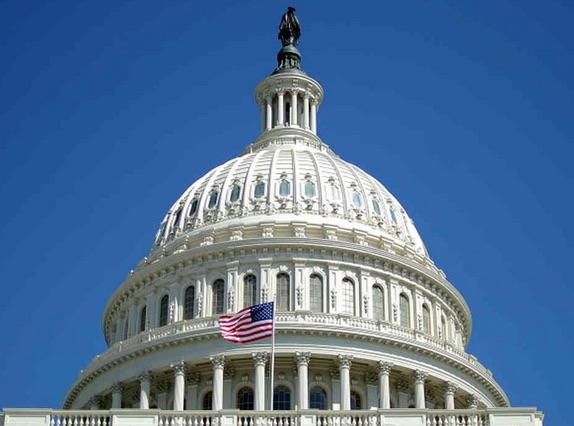 LEGAL/LEGISLATIVE UPDATES
Implications for Education in the FY 2018 Government Spending Budget
ATP General Counsel Alan J. Thiemann Esq., reported that, "the U.S.Congress approved, and the President signed, the government spending bill for fiscal year (FY) 2018 last week. The bill includes large increases for education which is a huge departure from the President's budget submitted to Congress in early 2017.
Arguably the most exciting news from this bill is the $700 million increase for the Student Support and Academic Enrichment Grant program under Title IV of the Every Student Succeeds Act (ESSA). While still short of the authorized level of $1.6 billion, this grant program is the only program in ESSA targeted specifically for education technology. The Software and Information Industry Association (SIIA) released a statement applauding the $1.1 billion appropriation and will hold a webinar on Title IV funding in the coming weeks."
Other 2018 highlights:
-Title I will increase $300 million from FY17.
- Includes $120 million for Education Innovation and Research Program and sets aside $50 million for projects to bolster STEM education.
- Impact Aid was zeroed out in the President's budget but received an increase in the final bill to $1.4 billion.
- TRI0 and GEAR UP saw increase from FY17 levels to $1.1 billion and $350 million, respectively.
- Perkins Basic State Grants (career and technical education) were increased by $75 million representing the first increase in funding in several years.
Status of Copyright Office Regulations/Procedures for Secure Tests
Last year, the U.S. Copyright Office responded to concerns from the testing industry regarding item banks and created a new a group registration plan. "Although it was appreciated," Alan reported, "that effort did not resolve the testing industry's concerns and in fact created additional issues."
Comments were submitted April 2, in which ATP outlined these concerns, telling the Copyright Office that, "The ATP has heard from many members who have been seriously and negatively impacted by the actions taken by the Copyright Office. Initially, those complaints involved the Office's adoption of an Interim Rule that reversed decades of procedures and practices for the examination and registration of secure tests, including release of a revised Circular 64. 82 Fed. Reg. 26,850 (June 12,2017). By that action, the Office refused to permit continued registration of secure item banks, among other things. Following meetings with testing industry representatives, in an effort to address the item bank problem, the Office adopted an alternative "group registration" process. 82 Fed.Reg.52,224 (November 13, 2017)." Click here to read these comments in their entirely, which also include a complete background on this continuing issue.